Natural Breast Enlargement Alternatives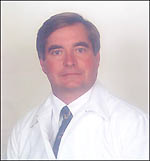 Gerald W. Gettel, RPh
Megabust, an all natural breast enlargement formula, was formulated by Gerald Gettel, a registered pharmacist, who has over 20 years experience studying herbs and who has been a consultant to numerous manufacturers on formulating various herbal products.
Breast enlargement is one of the persistent obsessions of our modern, advanced-medicine high-tech age. Women are very aware of any changes in their breasts, visible or not, flaws they may have in this area. Natural Breast enhancement methods have become very popular. Women, in particular, after their body has undergone a considerable normal change (childbirth, loss of weight, menopause, removal of implants, amongst others) look for an aesthetic and natural solution to improve feel and look of their breasts.
Natural Breast Enlargement, comes in many forms, breast exercises, breast creams, breast vacumne devices, breast enlargement pills, hynosis, homeotherapy, essential oils, amongst various others.
Our all Natural Breast Enlargement product consists of 13 herbs proven to promote breast enlargement, increase sexual libido and enhance female orgasms. Formulated by a Registerd Pharmacist and guaranteed to work.
Megabust is a dietary supplement that contains saw palmetto and other herbs that according to folklore medicine can help promote natural breast enlargement. Megabust is formulated with natural herbs that contain high quantities of diosgenin and natural pyto-estrogens that can promote natural breast enlargement in addition to herbal products that can promote a healthy sex drive. The Natural Breast Enlargement Alternative!
Megabust was formulated as a natural breast enlargement product with added properties of increased sex drive and ability to achieve climax. Today in 2016, with more companies then ever advertising breast enhancers, Megabust remains the leading breast enlargement product on the market. The Herbal Extract Company of North America in conjunction with the Saw Palmetto Harvesting Company developed our breast enhancement product "Megabust" in 1998.
Megabust has been formulated to:
Help to increase Natural Breast Enlargement in fullness, firmness and size.
Help to increase a females libido. (sex drive)
Help to increase a females ability to more easily achieve an enhanced climax.
Before one can fully understand how a natural breast enhancement or breast enlargement product works, one must have a limited amount of knowledge of the female breast and what causes a female body to develop larger breasts. During childhood, estrogens are secreted in small quantities. Following puberty however, the quantity of estrogens secreted under the influence of the pituitary hormones (FHS, LH) increases some 20 fold or more. At this time sexual organs change from those of a child to that of an adult. The external genitalia enlarge causing the breasts to enlarge. Estrogens effect on the breast growth process causes fat deposition, development of the stromal tissues of the breast and growth of an extensive ductile system resulting in breast enlargement. Along with estrogen, progesterone and prolactin are secreted in higher quantities from the ovaries after puberty. These two hormones are responsible for growth of the lobules and alveoli of the breast determining growth and function of these structures. In summary, the estrogens initiate breast enlargement and are responsible for the characteristic external appearance of the enlarged mature female breast but do not complete converting the breasts into milk producing organs.
Progesterone promotes development of the lobules and alveoli of the breasts causing the alveolar cells to proliferate to enlarge and to become secretory in nature. However, progesterone does not cause the alveoli to secrete milk unless stimulated by prolactin from the pituitary. Progesterone cause the breasts to enlarge partially due to changes in the lobules and alveoli, but also partly from increased fluid retention in subcutaneous tissues.
In females where the ovaries do not produce sufficient amounts of estrogen and progesterone under developed breasts may occur. As females age, the ovaries slowly begin to produce less hormones, resulting in sagging smaller breasts. Scientific evidence shows that additional estrogen and progesterone may enhance breast enlargement.

We will explain each herbs role in the formula for breast enlargement under Ingredient Information for breast enlargement. We are also conducting our third study. Click this link to see some sample data for the breast enlargment study.
Participants needed for our second Natural Breast Enlargememt Study
Due to an overwhelming response we are accepting up to 1000 additional volunteers.
It is now easier than ever to participate in our Study.
All forms are online and completely discreet. Just fill out a short preliminary form before beginning our product and come back to the site every 30 days and fill in your results as your breasts enlarge.
Click on the instant member button to join today and start getting your product at 25% off. Takes only 1-2 minutes to complete.
Volunteers for breast enlargement clinical study will be entitled to purchase our breast enlargement pill product at 25% off per bottle.
Discount also applies to sale prices.